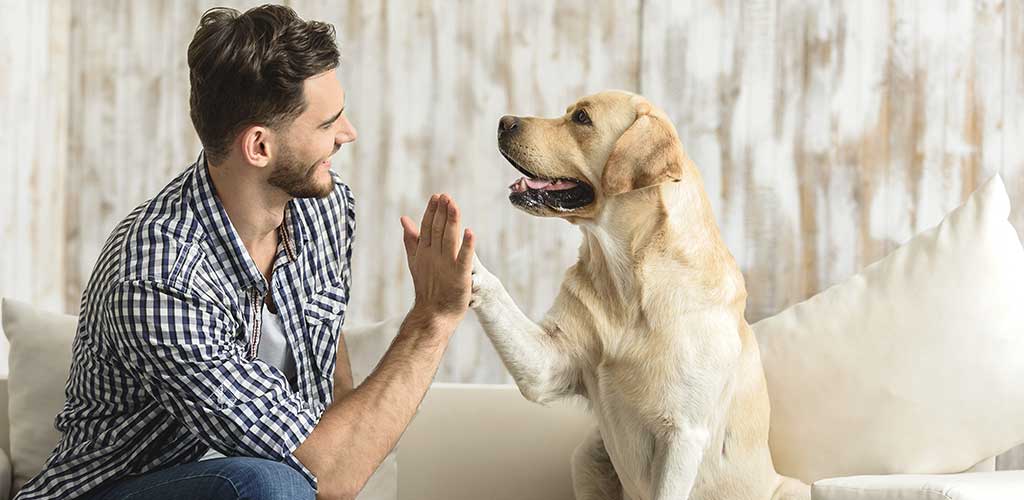 How to keep your puppy happy indoors with the right toys and activities
Have you ever been stuck inside your home with your pet? No doubt, you have experienced such moments with your pal, especially during the lockdown. We are sure that those were the most enjoyable encounters you have had with your pet.
Whether you have a cat or a dog, every pet makes its companion feel entertained and delighted. However, spending time indoors with your lovely pet can also bring some unknown challenges.
Animals are also living beings. They need love, affection, care, and pampering like humans. So, getting stuck indoors with your pet can sometimes put you in a position for pet parenting. There are many online pet consultations that can guide you about the ways you can adapt to make your pet happy indoors.
In addition, we have covered some effective methods that will help to keep your pet healthy and jolly inside the home. These are:
Exercise: 

When you are unable to take your pet outside in the park for a walk,  then you should consider making some space at your home by moving furniture. This will vacate some space for your pet to play and have fun. Even a trip to the backyard or the mailbox can help him in releasing energy and staying active.  Exercising is very important for pets, so make sure you give them a suitable environment to loosen their muscles at home.

Mental stimulation with games: The best way to keep your puppy engaged is by mentally stimulating them. A playful approach you can decide on is scattering food during mealtime and letting your cat or dog search it by using sense powers like smell. 
There are many toys and games that you can choose as well. Here are a few that we recommend: 
These small yet amazing techniques and games will gradually encourage your pet's response and utilize the time productively.
Be a considerate roommate: 

When you and your pet are alone in the house, consider having proper rest and a healthy diet at regular intervals. You have to prioritise your pet's needs. To achieve it, minimise the excessive noise at home as animals have more hearing power than humans. Let your pet rest properly. Also, while having food, offer only healthy supplements such as a good cat or

dog biscuits, 

dry food, etc.  This practice and care will grow your bond stronger and will aid in spending some quality time with your pet.
Apart from the above-mentioned ways, you can also include some DIY games. These creatives will keep your pet occupied when you are away doing some important work. There are special pet products available in the market such as puppy teething and dog toys that can be integrated into the games for proper enrichment of your pet.
---
Read More Articles